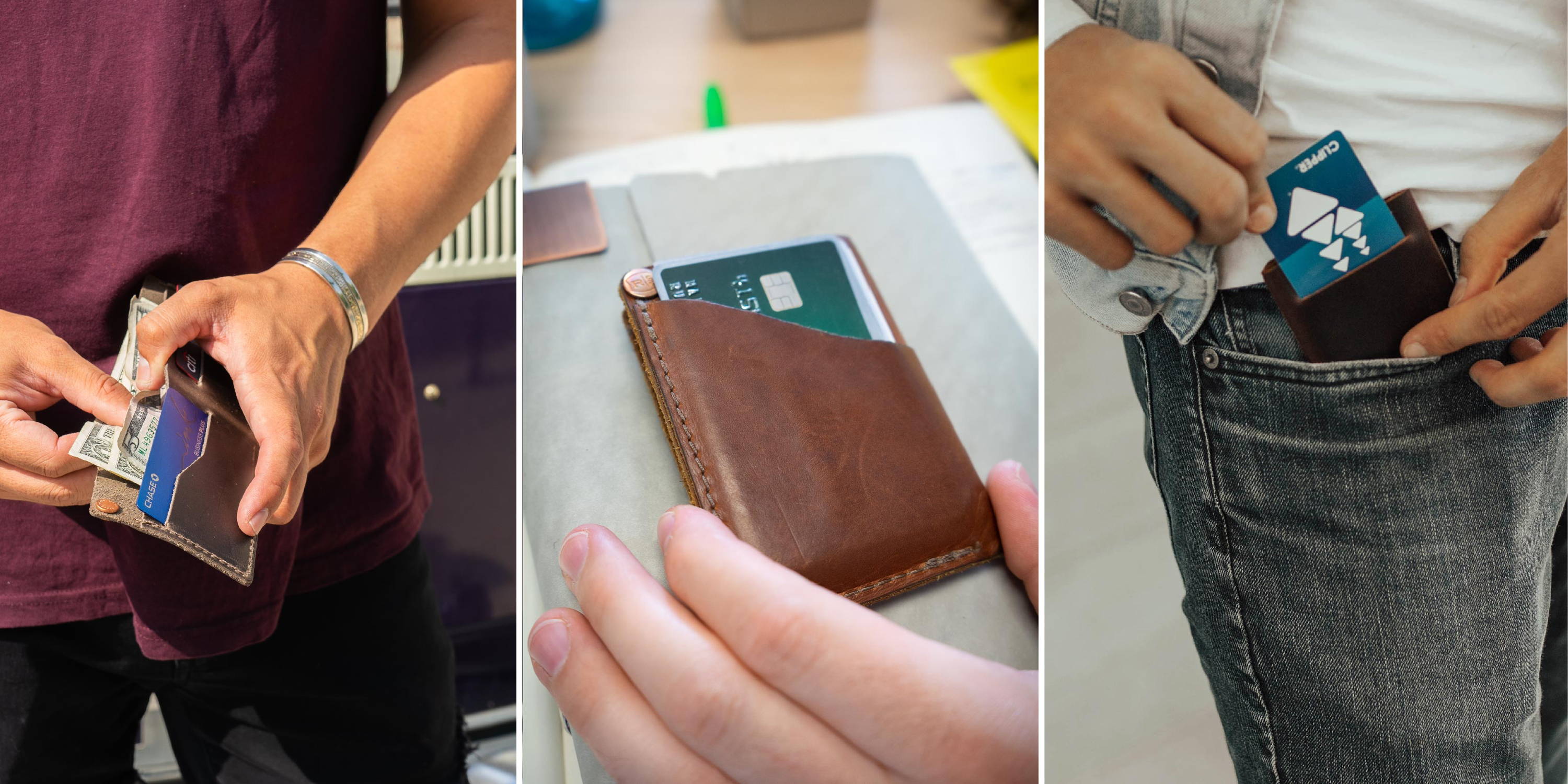 Nothing is worse than sitting on a bulky wallet, that's why we've designed three slim-profile minimal wallets to meet the needs of any recipient. Handmade by our artisans, these top-grain leather wallets will last forever and guess what? They don't come with a sticker shock. Learn more about the basics of each wallet below to see what makes each one a simple, unique gift.
THE WAVE WALLET
Pack along essential cards without the added bulk. 
•
Super minimal design
•
Two card slots, holds 2-6 cards
•
Pocket for folded bills
THE COMMUTER WALLET
Easily access 1-2 most frequently used cards with a specially designed pocket!
• Exterior single card slot for frequently used cards
• Interior card pocket, holds 2-6 cards
• Flap to secure cash
THE BENJAMIN BIFOLD
Take a contemporary spin on a classic design.
• Traditional folded wallet with a slim design
• Two card slots, holds 2-6 cards
• Cash pocket